The Facts
Origin: Durbanville, South Africa
Type: New Western Gin
ABV: 43 %
Bottling: 500 ml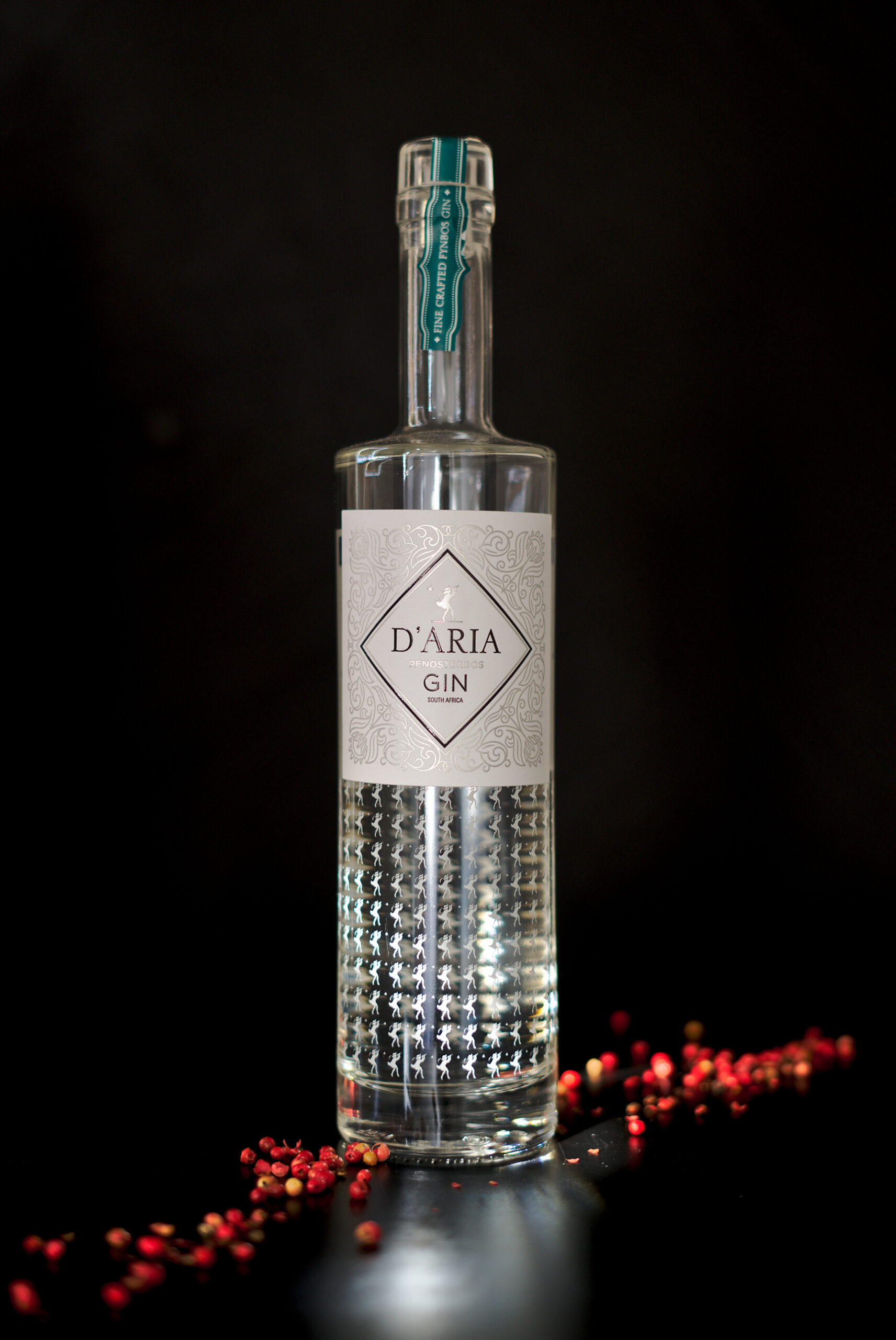 South African Gins are not very common in Germany, still. This is a pity, as the ones I had tried so far all know how to surprise with different, unusual and unknown aromas.
That's (partially) due to the local vegetation, especially the "fynbos" botanicals which can be found in the Cape Floristic Region. D'Aria Renosterbos Gin from Durbanville is no exception to that, as it comes with a botanical I had never heard before, as well: Renosterbos
Renosterbos (or "rhino bush") – as the name suggests – is/was a habitat for the black rhinoceros of major importance. As of today, the black rhino is dramatically endangered. The D'Aria Winery, where this the Renosterbos Gin is being produced, help to protect this environment by donating parts of the revenues to local wildlife organizations.
Nosing
I smell dominant juniper first, which almost comes with a bit of a (positive) surprise to me as I remember most South African gins to be "exotic" than juniper-forward
After a while, I notice both fruity as well as subtle spicy notes, which is very interesting
Citrus aspects are also clearly present, although I can't really tell which we have, here
Neat Sip
Extremely light at first, almost a bit "shy", as if the gin didn't want to introduce itself with too much noise
The juniper is clearly noticeable, however not as dominant as in the nose
It's much rather the subtle floral notes and spices that shine most
The gin is overall really super super soft, and I would almost say it could have needed a percentage point ABV or two more
Let's see what some ice does to it!
Adding Ice
The temperature drop does this gin remarkably well!
The juniper shines in brighter light now and so do the typical South African Fynbos botanicals (which I apparently can't distinguish but I would say it's them as I can't put the aromas I find here to any "European" herbs/spices)
The colder the gin gets, the more intense become the floral as well as the spicy notes in the gin
… And Tonic
First up: Fever-Tree Indian Tonic

That's a super solid and sippable mix
It's not overly special, as the Indian Tonic doesn't highlight any specific part of this gin
But it doesn't overwhelm it, either, so there's plenty of room to play (with garnishes…)

Second: Fever-Tree Mediterranean

A more herbal tonic fits the style of this gin very well!
Herbal notes tickle out the gin's spicy notes a bit better, which is why we could try a rather unusual alterntive here, as well…

Alternative: Schweppes Pink Pepper (Premium Mixers)

This will be our perfect serve!

The tonic features peppery as well as some typical Schweppes citrus notes in a way that complement both those aspects in the D'Aria Renosterbos Gin perfectly in my opinion
Ratio is key here, however, as we don't want to overwhelm the gin with this particular tonic. A generous 1:2 mix works brilliantly!
Summary and Overall Impression
South African Gins are still a rare species here in Germany so I'm first of all happy that the D'Aria Renosterbos Gin found its way here through "The Capehouse", importer of premium products from South Africa. "Willmann's Welten" sell it in Mainz (which I gladly share as I happen to have my roots there as well)
The gin itself comes with some unusual botanicals that are quite difficult to define but leave an impression of floral, spicy and citrus notes that are very nice
On the other hand, I found the aromas to be very subtle and I would have loved the D'Aria Renosterbos Gin to come with a little more punch!
Nonetheless, it's a gin worth spreading the word about: even though it may not be the most overwhelming product taste-wise (again: it's still great!), it comes all the way from South Africa with a beautiful story and an even better purpose, as part of the revenues go to local wildlife funds to preserve the South African fauna and the natural habitat of the black rhinoceros
Some of the botanicals are:

Pepper(s)
Lemon
Licorice
Renosterbos (rhino bush)