The Facts
Origin: Reykjavik, Iceland
Type: London Dry Gin
ABV: 40 %
Bottling: 500 ml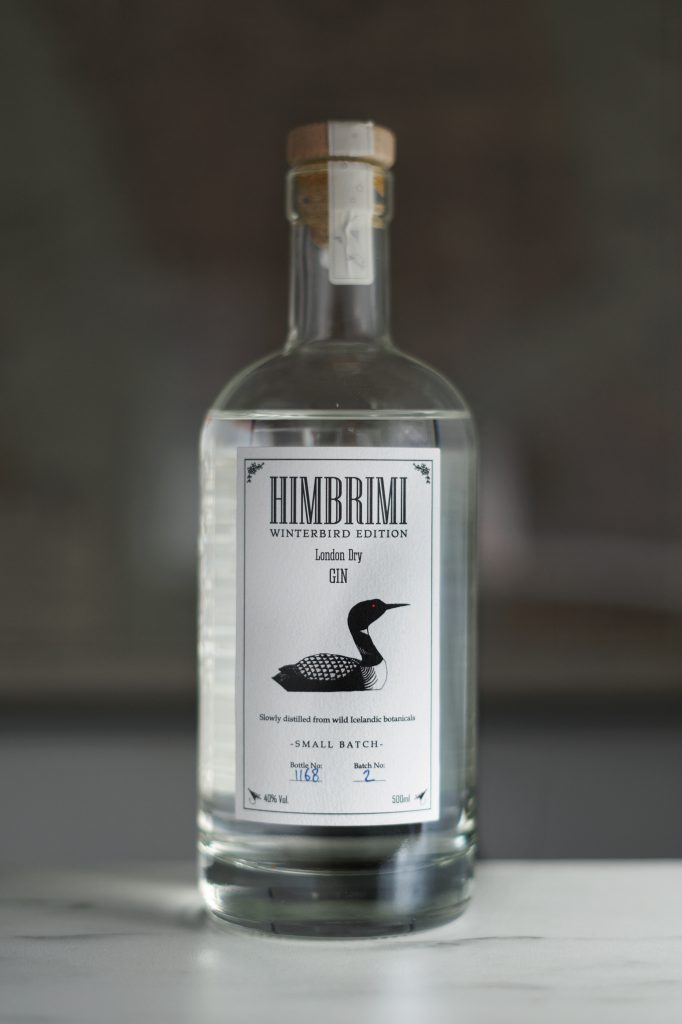 Nosing
Very much juniper forward right up front
A super crisp and clear smell, quite fresh in the nose
The scent of alcohol is juuust about to tickle your nose but doesn't quite get there which is a good thing, considering its only 40 % ABV
Not really citrussy but rather full of fresh herbs and spices
First and foremost definitely the juniper
Neat Sip
Fresh and bright feeling transported to your tongue and palate
Juniper clearly dominates here, as well
A warm mouth feel evolves as the spicier notes come in
Quite a long lasting, fresh yet spicy (in a pleasant way) taste remains on the tongue
I taste no citrus at all, much rather do I get some kitchen-like herbs
Later I realize it's ("wild arctic") thyme that generated this earthy and warm mouth feel – even though I'm not a huge fan of thyme, this was rather pleasant
Adding Ice
Ice smoothens this gin even further (little surprise)
The juniper makes a bit of room for the thyme which comes out even clearer – surprisingly I'm not feeling opposed to this
The aftertaste leaves a feeling of alcohol in your mouth which I would not have expected
Overall, it looses a bit of power on ice. That's a pity, since it's from ICEland – ok, bad pun.
… And Tonic
First up: Fever-Tree Indian Tonic

Seems to add just the right amount of sweetness to a gin that otherwise didn't have many sweet notes itself
Still, I'm missing a bit of citrus here
The tonic is neutral enough to still let the herbal notes of the gin shine

Second: Fever-Tree Mediterranean

Just what I guessed: that's a pretty damn good fit
It's a juniper-forward and herbal gin. Very well supported by this rather herbal tonic, without overpowering on the greens
Add some citrus (peel or even wedge, e.g. of a pink grapefruit) here and I'm a happy man

Alternative: Schweppes Dry Tonic

A huge plus here, as we all know, the super high level of carbonation. Gives this gin a certain freshness and – despite being the dry version – a good feeling of citrus
A very fresh and honest G&T, which rather complements the original flavors instead of threatening them
A nice and even fresher alternative, but not quite as fitting as mix number two.
Summary and Overall Impression
A gin which kind of resembles its outter appearence: clear straight forward
This isn't meant in a negative way. But it sticks to the foundations of a traditional London Dry (in my sense) with lots of juniper, angelica and some fresh herbs
The citrus profile is widely missing here, which I think is a pity. And it could well use a littler higher ABV
Nonetheless, it's a flavorful gin (especially considering the low alcohol percentage) which will be loved by traditionalists as well as fans of spicy, herbal gins