The Facts
Origin: County Fermanagh Region, N. Ireland
Type: New Western
ABV: 41 %
Bottling: 700 ml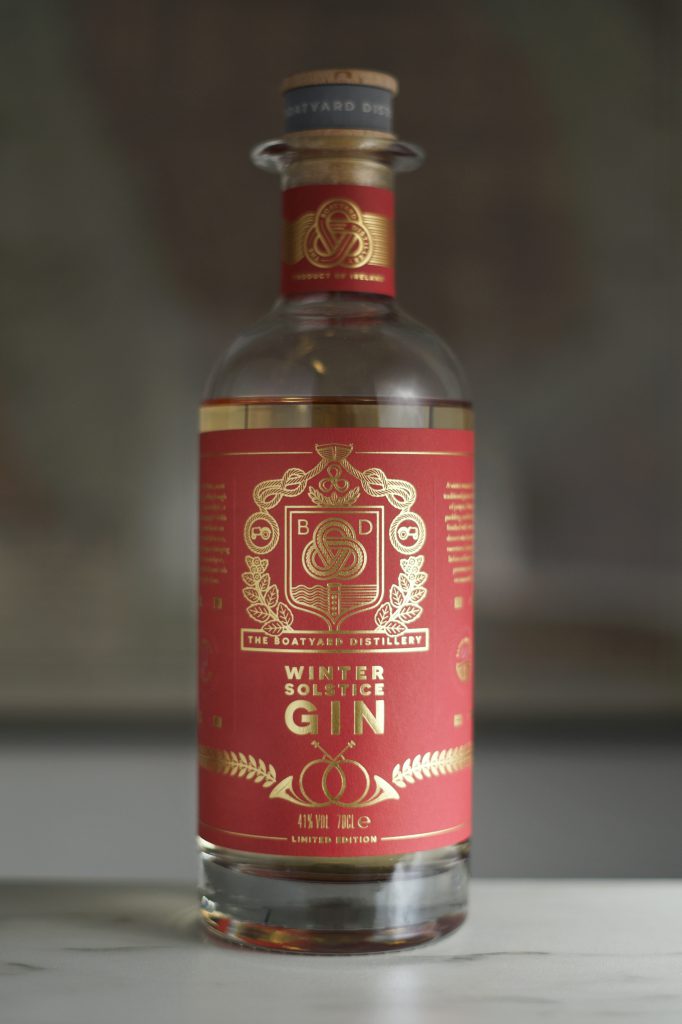 Nosing
Yes, Christmas is over but that's definitely Christmas in a bottle
Juniper, okay. But this has spices and winter-y feels all over it
Smells like ginger bread, but not overly sweet. Rather a fruity sweetness, in my opinion
Oranges or tangerines might be in here, and definitely some Christmas spices (however one would define them)
Neat Sip
Is this even a gin? Very slight juniper notes, which certainly do not dominte (and they didn't do so when nosing this gin, either)
It reminds me a bit of grape-based gins I've tried in the past. But this time very round, soft and not too sweet
It has some spicy and very flavorful (almost savory) taste to it which I could not get a hold of, so I read it on the label: Christmas pudding! Damn, those British traditions should find its way to continental Europe – I absolutely love this!
Do yourselves a favor and google "Christmas pudding" if you are – just like myself – not familiar with this typical British and Irish dish. Reading how it's made alone got me a feeling of where the complexity of this dram stems from… overwhelming!
Adding Ice
I don't think ice is necessary to enjoy this very special gin, but here we go…
The "gin taste" (define it as you wish) flattens out a bit
You're left with even more pudding and – at least I think so – the sweetness of grapes and winter spices such as to be found in ginger bread or spiced biscuits
Nope, I liked it a lot better without ice
… And Tonic
First up: Fever-Tree Indian Tonic

Well, this actually isn't too bad. The gin itself has very little to no citrus notes to it and the Indian tonic adds a few of these
Not that this Winter Solstice needed them, but they are somehow working well in here
None the less, this mix does not (yet) convince me of not sipping the entire bottle neat…

Second: Fever-Tree Mediterranean

Ok now that's actually very good
I unwillingly poured much more than the usual 0.5 cl into my little tasting glass and I don't regret it
The gin is smooth and warm. Winter-y, indeed. And the herbal notes of the Mediterranean tonic really do this gin a favor by further supporting this flavor profile without overpowering on the spices and herbs
What a lucky (long) pour!
Summary and Overall Impression
I've had just a few of such proclaimed "winter gins" or "Christmas gins"
None really disappointed me, while most distillers worked with a Sloe Gin version of their own
This one, right here, is a true stunner. I'm not sure if I'd enjoy it equally in summer, but I certainly have an (additional) reason now to be looking forward to next Christmas
I highly recommend sipping this neat or in a stirred, spirit-forward cocktail with not too many other (and maybe distracting) ingredients
The Boatyard Winter Solstice will surely work its magic in Martinez- or Negroni-style drinks